Avoid costly interruptions and downtime with our regular equipment servicing. Our service technicians are available 24 hours a day, seven days a week and 365 days a year. Our commitment to quality equipment servicing and repairs across all brands. No matter what your setting whether it is in a pharmacy, laboratory, medical or industrial setting we can help you keep your equipment serviced and certified according to the highest Australian standards.
24/7 Service Available
NATA Accredited
Audit Compliant Service and Recordkeeping
Would you like to talk to someone right now?
Custom solutions for your requirements.
Regular Equipment Servicing
We provide regular programmed servicing for a wide range of laboratory and medical equipment to ensure that you experience minimal downtime and comply with Australian Standards and ensure your operations and records are NATA Certified.
24/7 Urgent Support
Need urgent support? Contact us for the first available time with one of our Australia-wide network of service representatives.
Laboratory Equipment Hire
Need a temporary replacement or a more permanent solution for your laboratory, pharmacy or workplace? We offer to hire equipment with scheduled servicing to make sure your operations continue uninterrupted.
Equipment we Service & Repair
CSK Group specialises in a variety of medical and laboratory equipment. We understand how important it is to ensure the equipment keeps working safely and efficiently in a lab environment. We offer comprehensive sales and ongoing service on all kinds of technology including:
Refrigerators
Freezers
Alarms and data loggers
Ovens and furnaces
Water baths
Incubators
Hot and cold plates
Temperature and humidity equipment
Warmers
More equipment
Hospitals
Universities
Laboratories
Manufacturing Facilities
Pharmacies
Medical Centers
Medical Warehousing
Aviation
Oil and Gas
Farm and Agriculture
Pathology
I really appreciate all that you and the CSK Team have done to make this happen at short notice.
Cochlear
This will be in our benefit to consolidate both the UPS and Fridge under one service provider that has a proven record in response. Thank you for your juggling and timely response.
Children's Health Queensland
As per usual, Tim did a great job!
Department of Agriculture and Fisheries
With more than three decades of experience and accreditation as a NATA inspection and calibration body and laboratory, laboratory, we're at the forefront of producing, supplying and servicing temperature control solutions and other medical and lab equipment. Our head office is based in Brisbane with servicing and maintenance around the entire country, no matter where you are.
We've worked with some of the biggest brands in the country and built a longstanding reputation for reliability. We provide regular medical equipment services to hospitals, pharmacies, universities, laboratories, mining companies and oil and gas companies, among others.
Service Available 24/7
We're available 365 days a year including public holidays and you can speak to a member of our team 24 hours a day. You never have to worry about not being able to contact us simply because it's after-hours.
Our Service and Repair Guarantee
For peace of mind, your repairs are covered by a 12-month warranty on parts and 3 months on labour.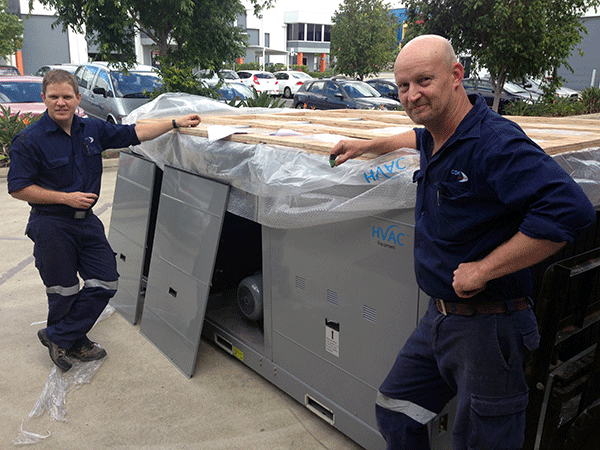 We Service Australia-Wide
We service equipment regularly Australia wide, from the biggest cities to the most rural and remote locations including compounding pharmacies and laboratories. With hundreds of happy clients around Australia even if you're in the middle of regional Australia, you can still contact us if you need support and we will let you know when our next available technician can visit you.
Get in touch by phone, e-mail or by filling out an online form via our Contact Us page for a custom solution for your requirements.