CSK Group is dedicated to providing quality service and assistance to you during every stage of using your medical or laboratory equipment. Installation and commissioning your new equipment by our professional refrigeration mechanics gives the reassurance that the machine is operating correctly and under the correct conditions. It also provides an opportunity for end-users to ask questions and discuss customisations. As a NATA accredited mobile laboratory and inspection facility, we are able to audit and calibrate your equipment, at time of installation.
NATA Accredited
Medical and Laboratory Equipment We Install
We install a variety of laboratory equipment including:
Refrigerators
Temperature Monitoring
Connection to Building Management System (BMS) or other external monitoring systems
Laboratory Ovens
Water Baths
Laboratory Incubators
Cold Plates
Temperature & Humidity Equipment
Medical Warmers
Uninterrupted Power Supplies (UPS)
Our Equipment Installation Services
We have a vast range of medical and laboratory equipment as well as the skills and tools to install it. CSK Group's equipment installation services offer reassurance that:
Equipment is working as it should be
All alarms areoperational
The right temperature is reached
Ventilation and other environmental conditions are optimal
The connection to the building management system is correct
The alarms are tested and alert the correct person and place
The positioning and levelling of the equipment is correct
Evidence of equipment compliance is an important requirement for industries where a duty of care or validity of results can be questioned. CSK Group offers a range of installation services that can be tailored to the requirements of the following industries:
Hospitals
Pathology
Pharmacy
Clinical Trials
Universities
Research
Manufacture
Mining
Aviation
Medical Clinics
Veterinary Surgeries
Dental Surgeries
Cosmetic Clinics
Warehousing and logistics
After Installation Service and Repairs Ongoing Support
After installing your equipment, we continue to support you with our preventative maintenance program and emergency on-site repair services. Our technicians are available 24 hours a day, seven days a week and 365 days a year to provide over the phone support and emergency repairs.
Medical and Laboratory Refrigeration Installation Documents
Depending on your industry and the Australian Standards you wish to comply with, the installation documentation can vary. Our professional, trade-qualified staff provide installation services for all brands and varying organisational size -from individual pharmacies with one fridge through to hospital development projects
Installation Qualification, Operational Qualification and Performance Qualification (IQ/OQ/PQ)
Comprehensive inspection services that comply with AS3864 (for the safe storage of blood and blood products)
Calibration in accordance with AS3864
Temperature Verification with a NATA endorsed Certificate
If you would like to discuss your requirements and seek advice on what verification documentation you require, please do not hesitate to contact our knowledgeable customer service team.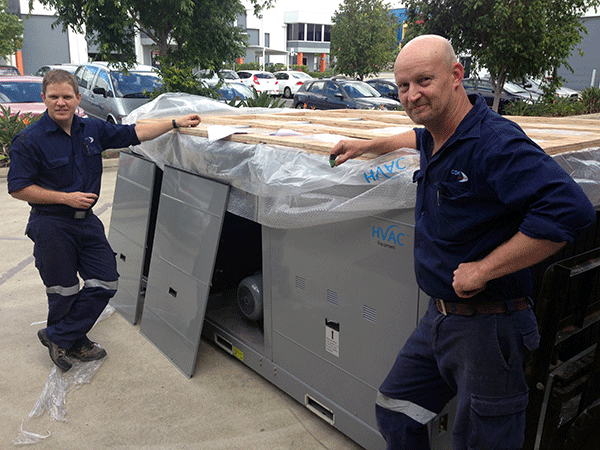 Equipment installation is a job best left in the hands of professionals. A medical and laboratory equipment service specialist is up to date with the latest developments in technology, possesses specialised knowledge of the equipment and understands how to customise it to your particular needs. They offer peace of mind that your equipment is performing properly, provide end-user training and necessary commissioning documentation.
What sets CSK Group apart is our ability to handle every stage of the equipment process, from providing you with the most suitable product to installing, commissioning, calibrating, servicing, maintaining and repairing existing machines. Our dedication to providing you with the products, services and solutions you need is so strong that if we don't immediately have a solution for you, we endeavour to create one. We bring a level of expertise to the process informed by many years of industry experience.
Get in touch by phone, e-mail or by filling out an online form via our Contact Us page for a custom solution for your Equipment Installation.