CSK Group has a very simple goal: provide a solution to your needs, even if it means we have to create one.
CSK Group offers equipment customisation backed by our extensive local service and manufacturing experience. Levels of customisation can vary from minor modifications to building new items from scratch. With decades of experience working on all brands in the laboratory and medical equipment industry, you can rely on us to help.
Medical Equipment Customisation Service
Customisation can include minor changes such as settings, types of alarms and the type of door required. Modifying a commercially available product or an existing piece of equipment can be a cost-effective method to achieve a tailor-made product.
Building Management Systems Integration
Building Management System (BMS) integration to ensure alarms and/or temperature data is communicated in the format accepted by the BMS platform. This can be from entry-level open and closed contacts through to an analogue 4-20mAmp signal or digital MODBUS TCP/RTU protocols.
Other common customisations include:
Alternative locking devices such as Pyxis® locks or swipe card access
Locked box for Schedule 8 medication
Anchors for fixing refrigerators and freezers to the ground
Fitting external temperature monitoring devices
Extra-large cable access ports
Internal power points
To find out more about our equipment customisation services
Equipment we customise build
For requirements that are beyond what is available, our experienced team can design and build a new piece of equipment for a specific purpose.
Common types of equipment we customise includes:
Refrigerators
Freezers (from -10C to -80C)
Temperature Monitoring
Locking Mechanisms
Building Management System (BMS) integration systems
Pass-Through Hatches
Bearing Freezers
Dehydration Ovens
Laboratory Ovens
Water Baths
Laboratory Incubators
Cold Plates
Temperature & Humidity Equipment
Medical Warmers
Portable Refrigeration Equipment
Cool Rooms
Trolleys
Built-in Cold Plates
If you have another piece of custom equipment in mind, reach out and we'll see how we can create it for you.
For custom build equipment, our design team will consult with you every step of the way to create the perfect solution. Starting with a concept discussion and thorough examination of the technical requirements. From there our engineers and designers will create a blueprint for review and approval. Finally we manufacture and fit off your customised equipment using start of the art equipment. Our team has varied and diverse technical backgrounds, extensive experience and a wide range of skills, which leads to impressive results.
Concept Review with Customer
Technical Requirement Review
Your customised equipment comes with the CSK Group 24/7 service support. Our dependable service team is here to ensure we continue to look after you and your equipment into the future. Our customised equipment services are available to those situated all around the country, including rural or regional areas.
Need Support Now?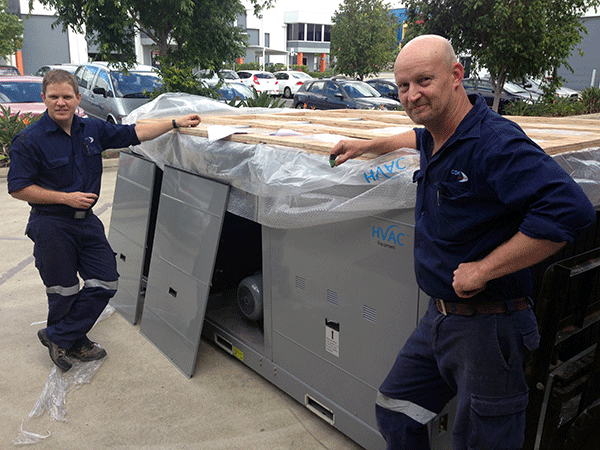 The decision for CSK Group to custom-build equipment resulted from a desire to use our combined knowledge and decades of experience to create solutions for our customers. Not everything is available commercially. We are proud to be able to offer a locally manufactured product, together with the customer service, consultation and after-sales support that CSK Group is renowned for.
Get in touch by phone, e-mail or by filling out an online form via our Contact Us page to discuss a custom equipment solution to suit your needs.