Sometimes your equipment needs a little more treatment to extend its life span than the usual repair or maintenance work. Professional refurbishment is ideal for equipment that is unique, expensive to replace or requires modification to meet current standards. If your equipment cannot be refurbished onsite, we have equipment for hire available to keep you operating. As a NATA accredited inspection body we supply endorsed certificates too. All works are supplied with reports and comprehensive records are kept for future reference.
NATA Accredited
Hire Replacement Equipment
Audit Compliant Service and Recordkeeping
Specialised medical and laboratory equipment can be costly to replace and is sometimes irreplaceable. Refurbishment is the ideal option for extending the life of these pieces of equipment.
Typical refurbishment services can include compressor and controller changes, safety control and component upgrades, refabricating, cleaning and maintenance of moving parts and electrical upgrades. Restoring the safety and efficiency, as well as the accuracy and reliability of medical and laboratory equipment ensures the safety of patients and the accuracy of research results.
Our Refurbishment Services
CSK Group does things differently to a lot of medical and scientific equipment providers. If we don't have an immediate solution for you, our experienced local service and manufacturing professionals will create one.
When conducting refrigerator or freezer refurbishment, we'll inspect the compressor and gas pressure thoroughly, repair leaks and replace gaskets. We will also inspect small parts, in order to ensure they are functioning correctly. We can modify and upgrade parts as well. For a thorough refurbishment of your company's chemical, vaccine, breast milk and blood refrigerators and freezers, CSK Group has the experience and skills.
Ovens, water baths and incubators are all important devices that benefit greatly from regular inspection. We can take a comprehensive look inside these devices including theirfiner details to see which parts can be cleaned, polished or lubricated.
We work with medical and laboratory devices of all kinds from fridges and freezers to ovens and incubators. Small equipment such as unguators, centrifuges, circulators, coolers and mixers can be refurbished.
We'll do whatever is required to ensure the unit works as close to new as possible.
We conduct equipment refurbishmenton a variety of different medical and lab tools including:
Refrigerators
Freezers
Ultra-Low Temperature Freezers
Bearing Freezers
Laboratory Ovens
Laboratory Incubators
Temperature & Humidity Equipment
Medical Warmers
Plant Growth Chambers
Unguators
Centrifuges
Circulators
Coolers
Mixers
If you're unsure whether or not we can refurbish a particular piece of equipment, please feel free to contact us and ask.
When considering refurbishing a piece of equipment, CSK Group is here to offer professional advice and explore all options with you. We have more than three decades' worth of experience in the medical and laboratory equipment industry. We specialise in supplying and servicing equipment for hospitals, medical centres, laboratories, universities and a range of other organisations. We provide a very thorough full-scale service, from sales and set-up all the way through to ongoing maintenance and repairs.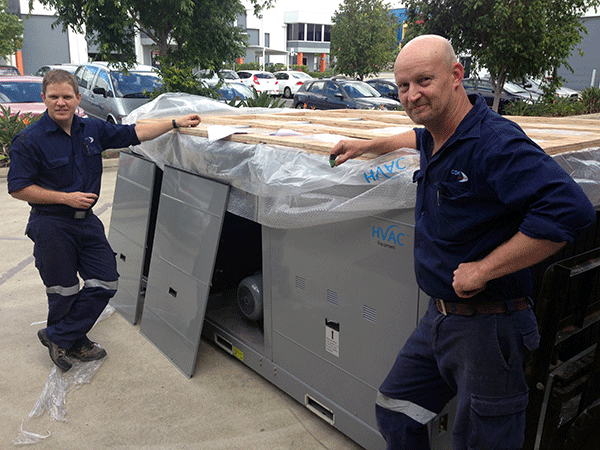 Looking for Other Repair or Service Solutions?
Need more regular or urgent support? We offer complete 24/7 service solutions for your equipment. If you need emergency repairs carried out or even just equipment maintenance, get in touch.
CSK Group is one of the most trusted laboratory and medical suppliers in Australia. Established in 2007, we've spent decades at the forefront of temperature devices, focusing heavily on temperature and humidity controlled medical and laboratory equipment. We have worked with some of the largest clients in the country including hospitals, medical providers, scientific research facilities and even oil and gas companies.
Our team is diverse and so are the range of roles we perform. With a knowledgeable customer service and sales team, trade qualified refrigeration mechanics, engineers and design specialists. As a NATA-certified mobile laboratory, we can calibrate your instruments onsite as well. We are always available to assist you. There's a friendly member of our customer service team on hand 24/7, and we cantravel around the country and meet you in your area.
Get in touch by phone, e-mail or by filling out an online form via our Contact Us page for your equipment refurbishment. If possible, have your model and serial numbers handy.