ARTG Registered
NATA Accredited
QCCP Approved
24/7 Support
CSK Group's purpose-built freezers are included in the Australian Register of Therapeutic Goods (ARTG) and are QCPP approved. Built to comply with Australian standards, they're also uniquely designed for the harsh Australian climate -rated to 32°C and 60%relative humidity.
Temperature stability and ensuring stored products are kept at the required temperature is the focal point of what we do. It's what drives us to produce the highest quality and most reliable medical and scientific equipmentwe can. Someof the typical uses of our freezers are hospitals, medical research, clinical trials, and biological product storage where temperature control is critical. Browse the full range of laboratory, medical, human milk, plasma, chemical storage (spark-free) and custom-built mining specific bearing and -80C freezers for bone storage.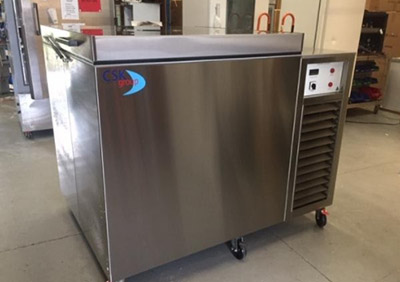 Research, Medical, Diagnostics, Mining and More...
We take the time to understand your use case and specific safety, reliability and standards requirements. Speak to the team to explore our broad range of freezers. You can rely on our experience manufacturing, customizing and supporting the medical equipment industry.
Get in touch by phone, e-mail or by filling out an online form via our Contact Us page for a custom solutions for your requirements.
Custom solutions for your requirements